Built for High Performance
Featuring tightly-screened ICs and a unique X-shaped light bar design, the TOUGHRAM XG RGB memory is built for high-stable gaming performance that brings splendid lighting to RGB enthusiasts.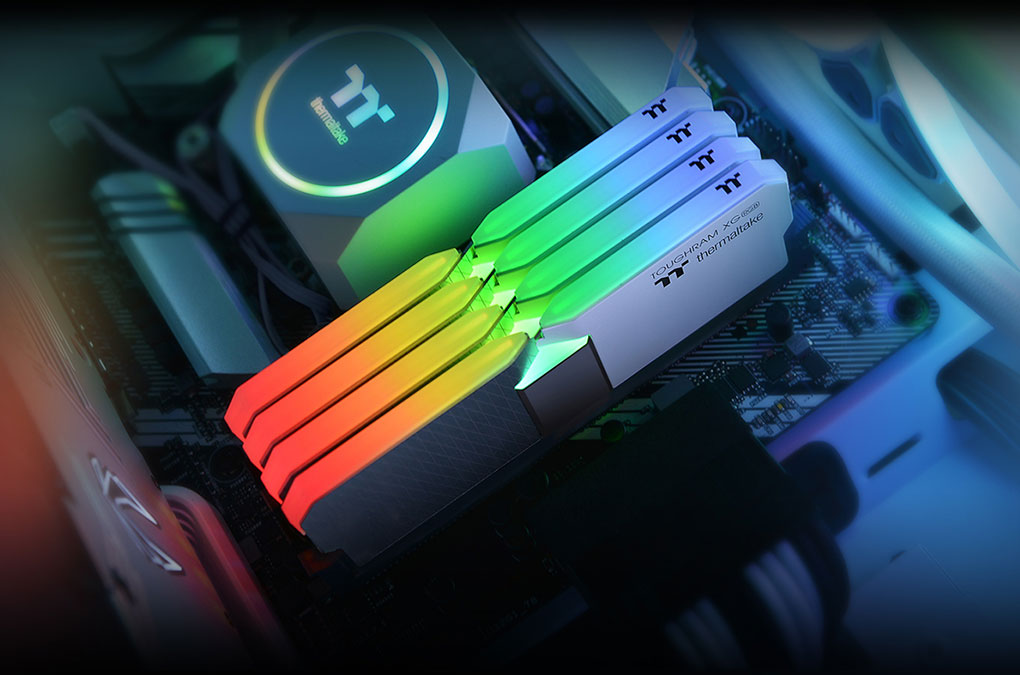 MADE FOR
GAMING
Immersive yourself in all around RGB world and turn it to your own gaming vibe.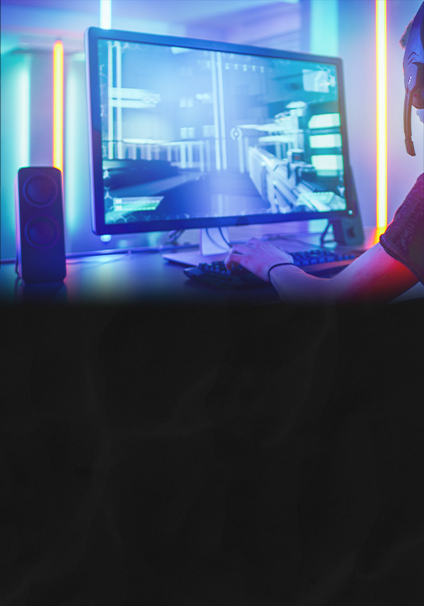 MADE FOR
SPEED
Overclock with ease to achieve optimal frequency and accelerate your workflow.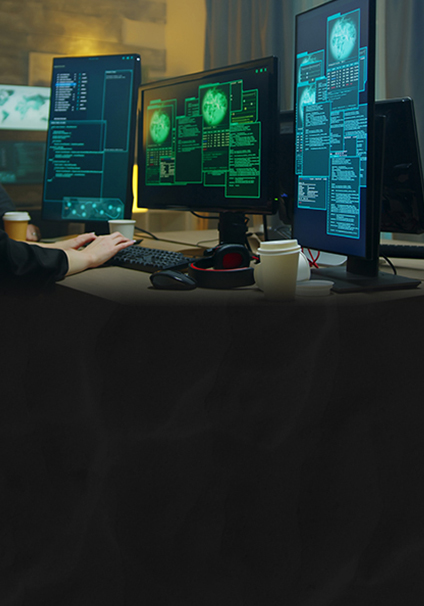 MADE FOR
AESTHETICS
Add extra flair to create unique builds with 16 LEDs.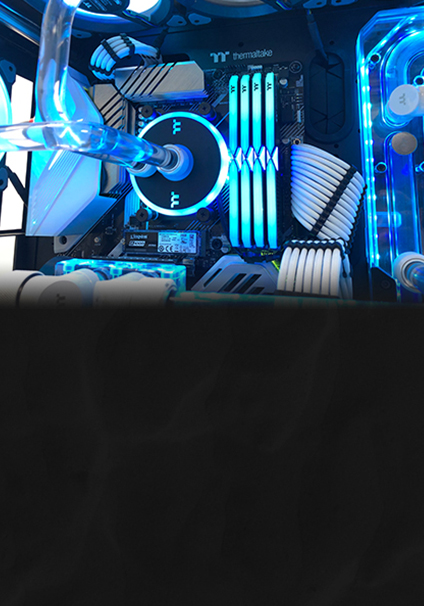 Tightly-Screened ICs
Memory chips are thoroughly-screened to provide optimal frequency and response time performance.
2oz Copper PCB
Specially optimized 10-layer PCB with 2oz copper inner layer provides enhanced electrical conduction to deliver uncompromised speed and reliability for maximum overclocking performance.
High Quality Gold Fingers
Use of 10μ gold fingers for enhanced durability and high wear resistance.
Aluminum Heat Spreader
Use of aluminum heat spreader delivers exceptional heat dissipation to meet high-performance needs.
Sleek and Sophisticated Design
Designed with 2 different colors of aluminum and trimmed with a chrome stripe in the middle, the TOUGHRAM XG RGB provides a fresher look and is in its class of its own.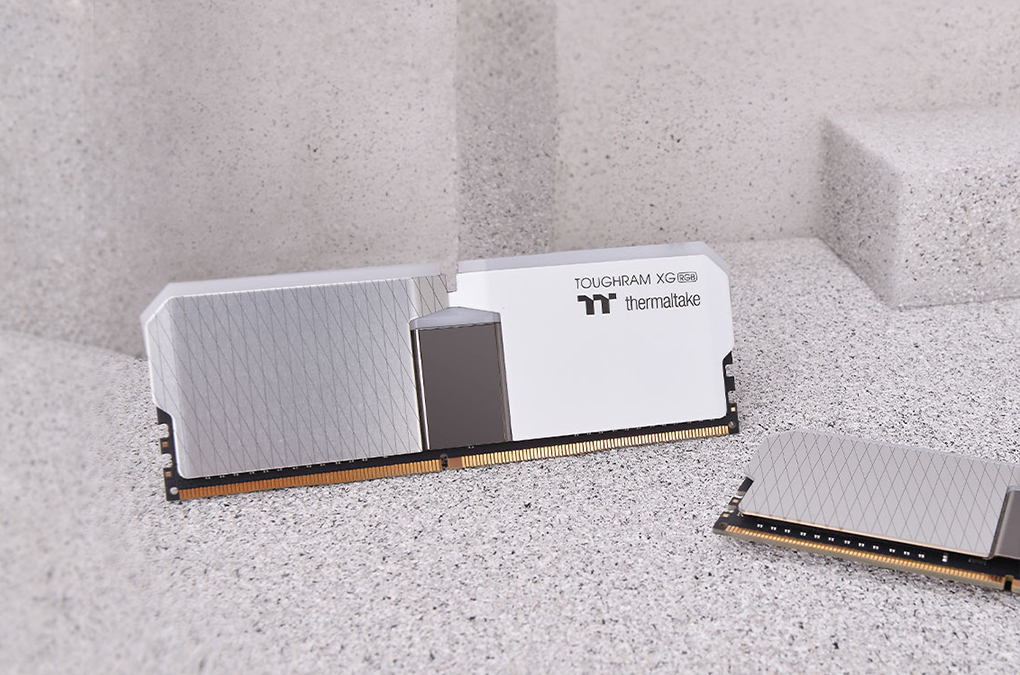 Geometric Styling with 16 LEDs
Comprised of 16 high-lumen addressable LEDs, the TOUGHRAM XG shines through with its unique X-shaped light bar that can control 8 lighting zones, delivering a more comprehensive and dynamic lighting experience.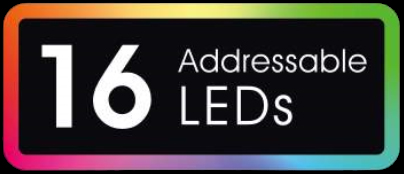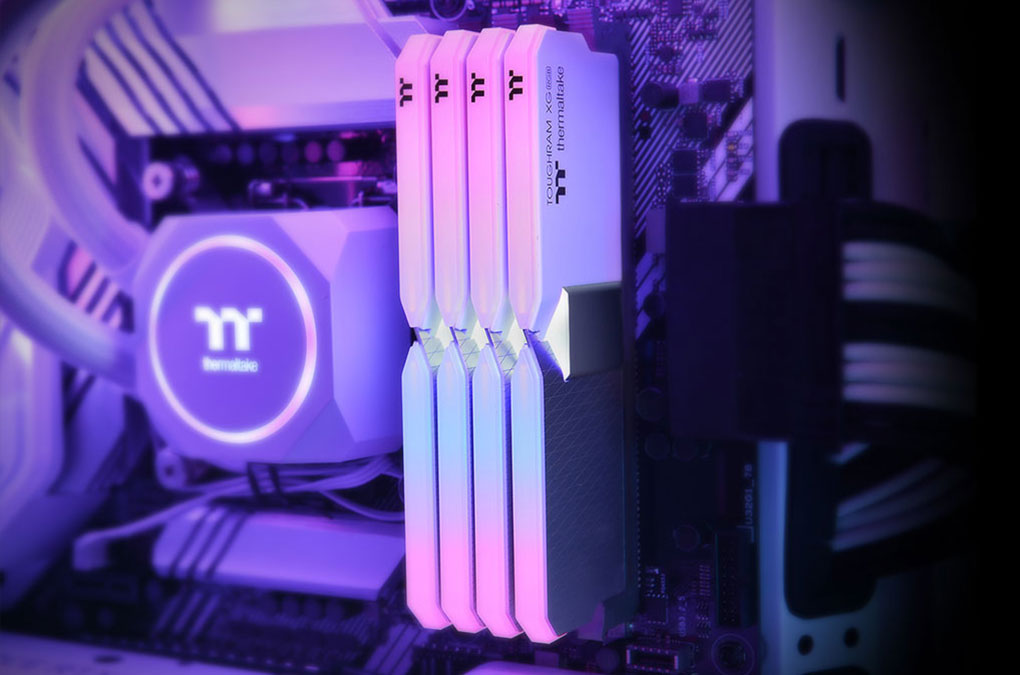 SOFTWARE
TT RGB PLUS
NEONMAKER
LIGHTING PROFILES
TT RGB PLUS

The new TT RGB Plus Software integrates the TOUGHRAM Software supporting all configurations including real-time temperature, frequency and performance monitoring. Sync with TT RGB PLUS enabled products to maximize your RGB colors effortlessly all at once.

NeonMaker Light Editing Software

NeonMaker is a new and innovative approach to adjusting RGB lighting on the TOUGHRAM RGB this allows users to customize lighting profiles, adjust effects on the timeline and lighting directions. Personalize your TOUGHRAM RGB with NeonMaker and orchestrate your very own unique light show!


打造專屬RGB生態系
透過TT RGB PLUS數位軟體,搭配相容產品連動燈效,打造專屬於你的耀眼RGB色彩系統。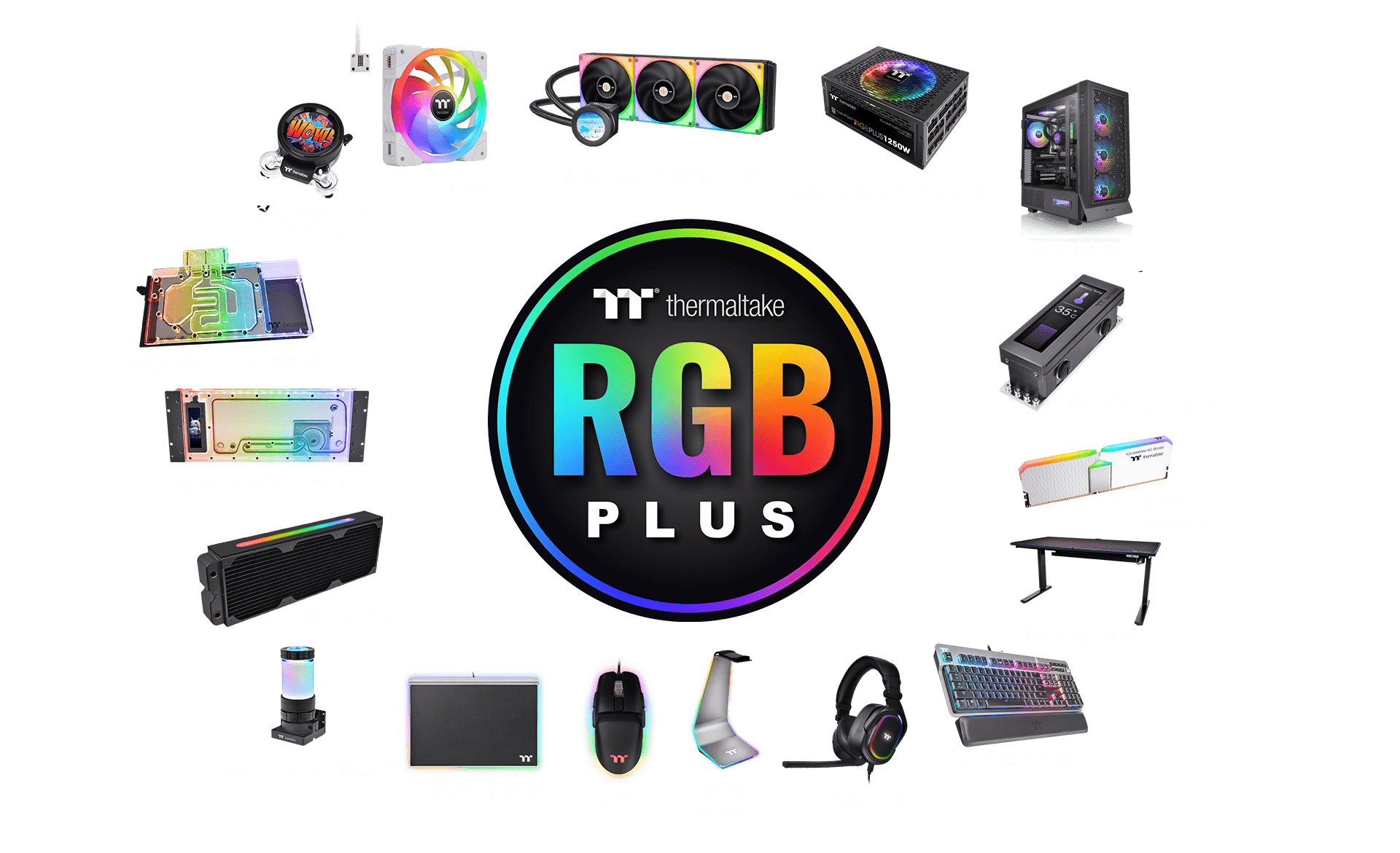 支援主板燈光控制軟體
支援華碩AURA SYNC、技嘉RGB Fusion、微星Mystic Light Sync及華擎Polychrome軟體,玩家可透過上述之主機板應用軟體程式控制LED燈光模式,無需安裝額外燈光軟體或控制器。更多訊息請查詢華碩、技嘉及微星官方網站。
支援Intel XMP 2.0超頻
支援Intel XMP 2.0,只需設定BIOS一鍵超頻即可享受極速超頻效能。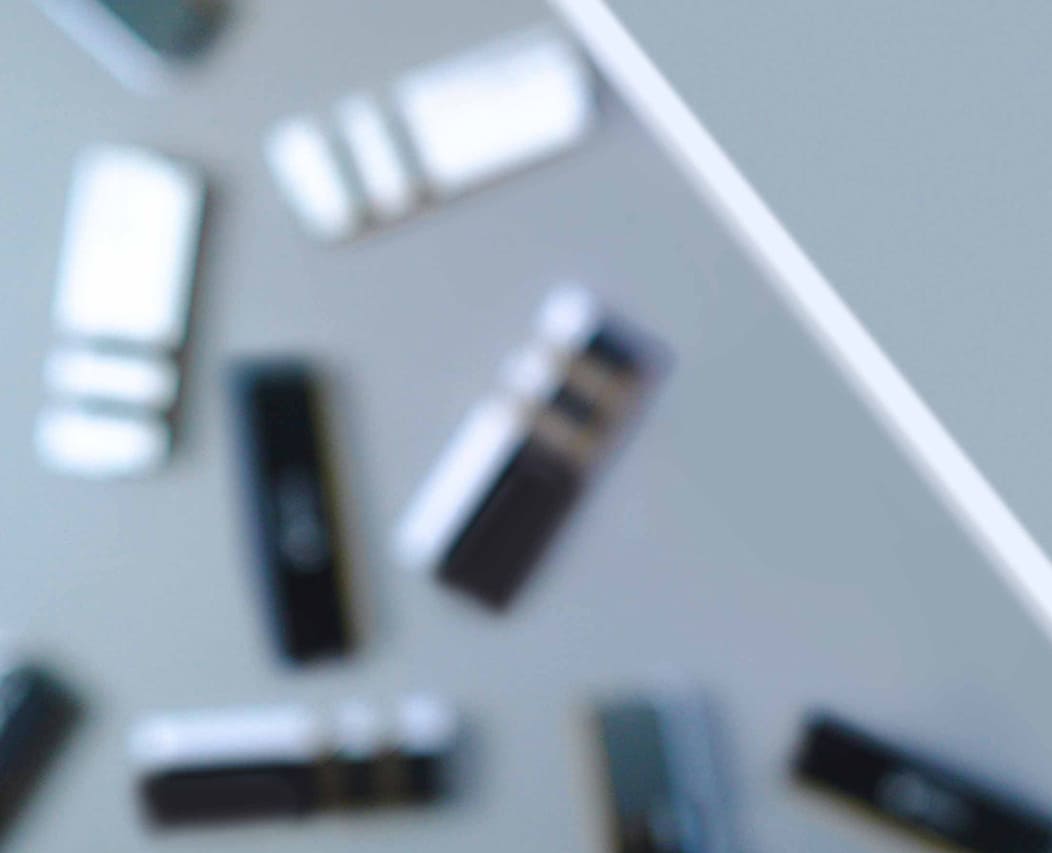 所有影像僅供參考。
曜越記憶體經Intel與AMD主板測試 ,相容性與性能表現可能因搭配硬體條件不同而異。
第三方RGB連動燈效可能因主板與軟體不同而異。
更多信息
型號
RG06D408GX2-3600C18B
記憶體規格
DDR4
容量
16GB Kit (8G x2)
時序
18-19-19-39
電壓
1.35 V
速度
3600 MHz
適用規格
Intel 600, 500, 400, 300, 200, 100, X299 Series
AMD X570, B550
模組規格
DIMM
效能
XMP 2.0 Ready
產品內容
2 x 8GB memory modules
顏色
White
保固
Limited Lifetime Warranty
使用手冊
檔名
描述
尺寸
Version
Release Date
驅動程式&軟體
檔名
描述
尺寸
Version
Release Date